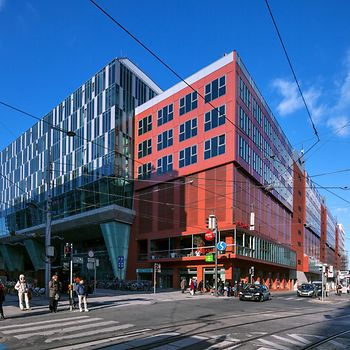 © WienTourismus / Christian Stemper
About Us
Established in 1955, the board's mandate includes representing the tourist interests of the city, promoting the destination worldwide, assisting visitors with information and services, contributing to tourism measures instigated by the municipality, and promoting an understanding among local residents for the tourism industry and its economic, cultural and social significance.
Marketing and Service on a Non-Profit Basis
Apart from international marketing in the 17 markets that generate about three quarters of bednights, the Vienna Tourist Board also offers an information and hotel reservation service for potential visitors to Vienna from all over the world and supports the meeting industry in planning and preparing a meeting or incentive in Vienna. It looks after guests in Vienna from its central tourist information office behind the Vienna State Opera, welcome points at Central Station and Vienna International Airport as well as two mobile tourist infos. In addition, the Vienna Tourist Board is also involved in destination management in cooperation with stakeholders from various different areas with a view to further improving the city for visitors and local residents alike.
Structure of the Vienna Tourist Board
Peter Hanke, Executive City Councilor of Finance, Business, Digital Innovation and International Affairs, has been President of the Vienna Tourist Board since June 19, 2018, and Norbert Kettner has been managing director (director of tourism) since September 2007. The Supervisory Board consists of the president, two vice presidents and 15 additional members, the latter mostly assigned by the City of Vienna. The Vienna Tourist Board is financed mainly from three sources: local taxes taken in by hotels in Vienna, the general city budget and its own revenues.
Our fact sheet provides detailed information on the various departments of the Vienna Tourist Board as well as the economic importance of the Vienna tourism industry.
Please find detailed information on the development of tourism in Vienna and the activities of the Vienna Tourist Board in the previous year in the current annual report: